Hardstyle Arena Presents: Dystopia: Warface (First U.S. Appearance)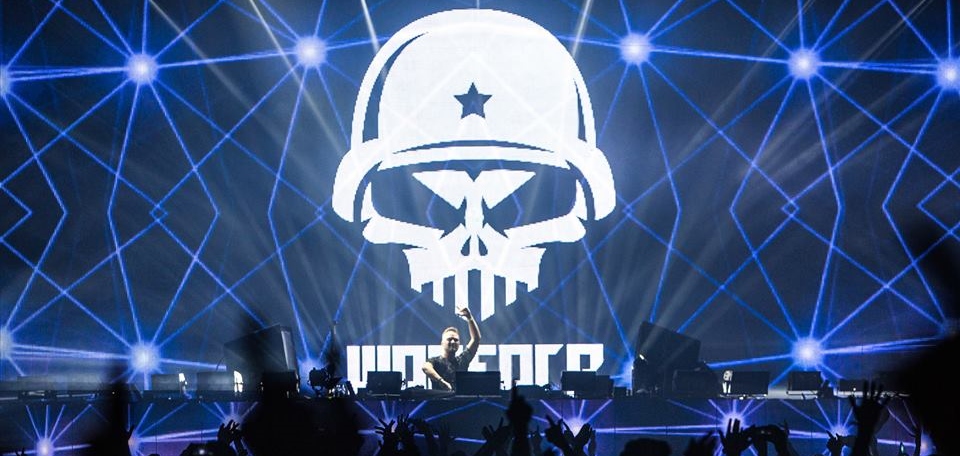 The guys and gals over at Fresh Entertainment are definitely keeping things #FRESH, as usual, but especially with this edition of Hardstyle Arena: Dystopia. With not one… Not two… But three first time appearances in the United States, the lineup boasts some exciting new talent to the American Hard Dance scene.
Of the three making their debuts here in the States, this gent alone is worth traveling across the country for. In fact, I actually traveled across the globe back in 2014, to his Art of War CD Release party. If you don't already know, you do now, Mr. Youri Claessens AKA Warface will be making his way to California July 29th at the legendary Hardstyle Arena.
So, who is this Warface fellah you ask?
Well with 2 albums and dozens of track he's the leading force in the world repping Hardstlye's evil little brother Rawstyle. Appearing onto the scene back in 2012 Warface released his first track with Dutch Master Works labeled 'Warmachine'. Still finding his style and sound Warface went back to the lab to refine what we now know as one of the most ferocious Rawstyle producers on the planet. It wasn't really until his legendary release 'FTP' came out did we get to hear all that Youri could bring to the table. With 'FTP' and the release of his first album 'Art of War' on End of The Line Records, Warface was on his way to reaching ultimate glory. Further developing himself as an artist he dawned his War Mask, and started to perform his sets live occasionally as well.
After releasing 'Art of War' in early 2014 it was only a year before he released his second album 'The 9 Circles' again on his home label End of The Line Records. Notable tracks of The 9 Circles album are 'Fuck The Drum Machine' and 'Mutilate and Destroy'. At this point in an artist's career, with two album's released and massive bookings left and right, from Defqon.1 to Hard Bass it can be hard to think what's next?
Warface later went on to join the deviant master of the gated kick E-Force, creating the legendary War Force. They debuted with the triumphant Supremacy 2017 Anthem and haven't looked back.
Warface essentially helped write the book on Rawstyle, with the likes of Radical Redemption, Crypsis, Titan and E-Force he is a force to be reckoned with.
Youri debut's in California at Fresh Entertainments, Hardstyle Arena: Dystopia, Saturday July 29th at The Union. He debuts alongside, Titan (First Time U.S. Appearance), MKN (First Time U.S. Appearance) and The Pitcher (Recovered Set).
You can by your tickets here: