Headhunterz Just Released A Code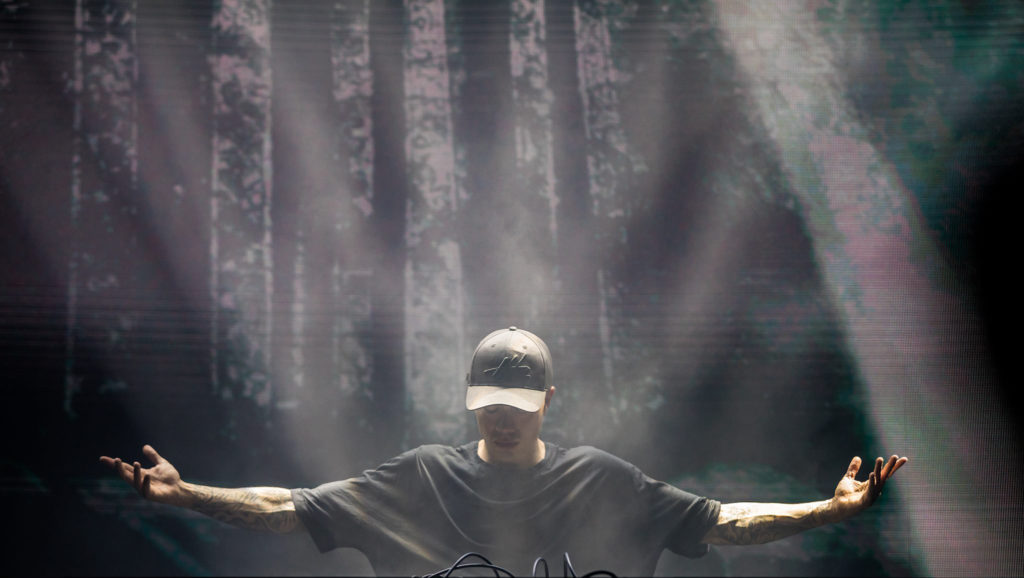 Headhunterz just released a code today, and it's said that it can be used to decipher messages all over Art of Creation's artwork.
We posted a photo of the code at the bottom of this post but you can also view the original post HERE.
The most common rumor is that there's a secret message for the artwork on his most recent release 'Say My Name', now the hunt is on to find what secret messages Art of Creation has hidden throughout their artwork.
Can you decipher the code?