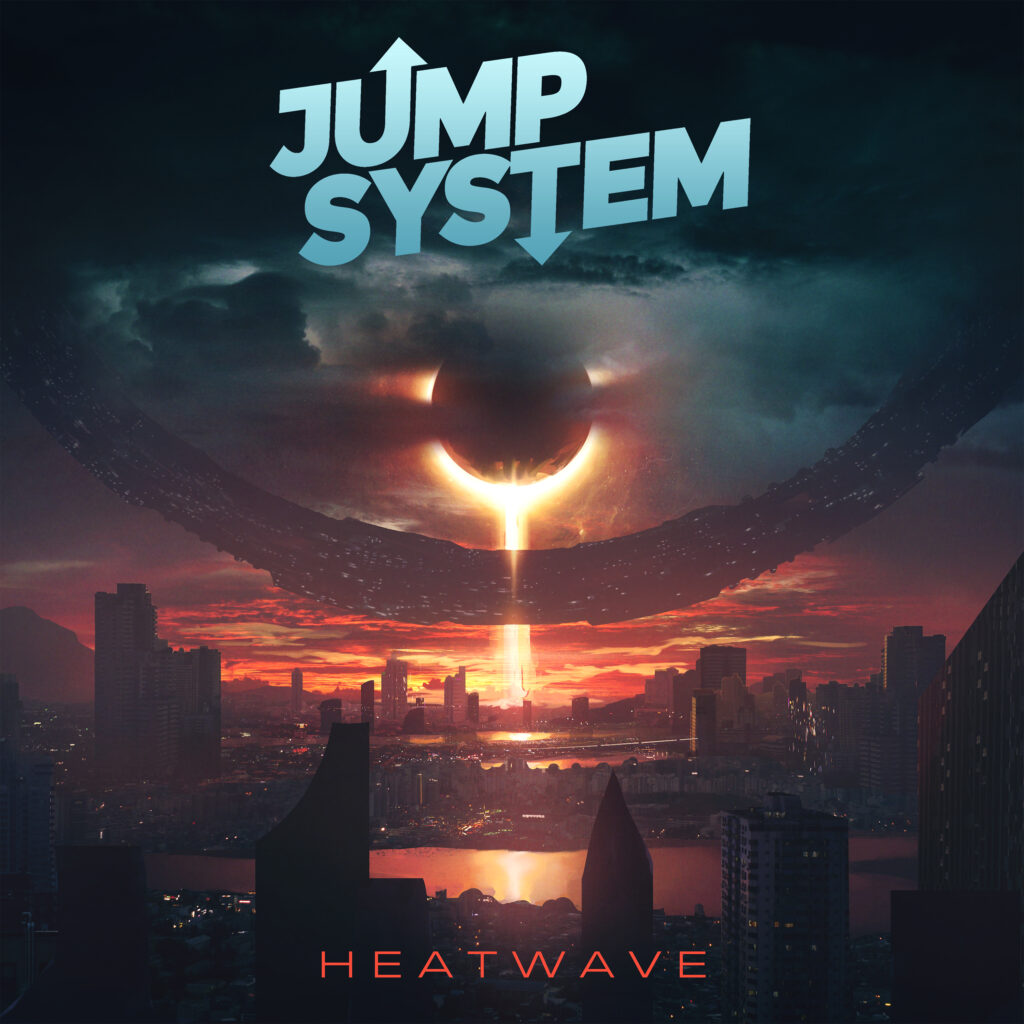 The year is 2112 and the line between machine and humanity has blurred. A place we once called home… Earth, is governed by an AI known as Jump System..
Deadly heat waves now suffocate many parts of the planet, but Jump System has offered a solution to protect the humans from this. Huge monolithic shields have been erected to keep the inhabitants of the cities safe.
Those on the outskirts of the city have few options.
Risk the deadly heat wave outside the shield, or fully connect to the Jump System to enter the city and find safety. In this way, it seems the hotter it gets, the more the system grows it's reach.
Transmission 006: Heatwave
———————————————————————-
Jump System launched earlier this year, with five releases out right now. Heatwave marks the 6th release and another addition to what they call the 'Prologue'.
The act seeks to not only create cutting edge music, but also an environment for a complete cinematic universe. Each release slowly drawing the story out further and further. The aim is to give fans something more to grasp onto than just music. Jump System isn't just an act, it's a story, a brand-new universe for fans of dance music and dystopian futures alike.
There's more to come from Jump System as they have another release scheduled next month and then the start of a "Season 1" to follow. Each season is promised to bring new stories and innovative avenues of music to showcase their extremely diverse production capabilities.
Who is Jump System though?
—————————————————————
Currently the duo is un-named and un-faced. They don't plan to keep it this way, but during the initial launch Jump System wants to keep it about the music and the art, that's it.
Our sources do tell us that the duo is actually a pair of individually successful artists, that have decided to merge their talents into a brand new project.
Heatwave signals a new era in dance music, as Jump System brings the energetic sounds of old school Knife Party and a taste of Black Tiger Sex Machine alongside a flare of the future. Releasing Heatwave this Friday on all platforms, Jump System has plans to bring the sound of 2112 all the way to 2019.
[OUT NOW]: http://bit.ly/JS_Heatwave
Connect with Jump System
Spotify – bit.ly/JumpSystemSpotify
Soundcloud - https://soundcloud.com/jumpsystem
Twitter - twitter.com/jumpsystem_
Instagram -https://www.instagram.com/jumpsystem/