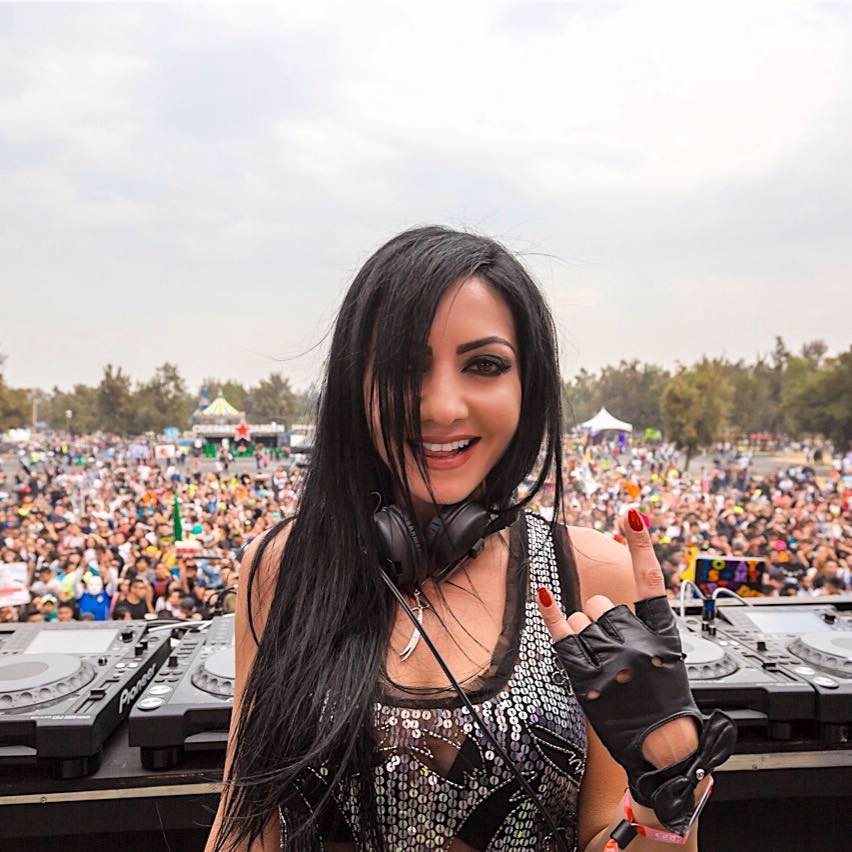 Lady Faith began her journey in Tehran, Iran. She grew up in a traditional household, but quickly developed a rebellious spirit, which resulted in all too frequent encounters with the Iranian Morality Police. After an almost disastrous ending to a high-speed chase, for the crime of attending a party, it became obvious that Faith was a free spirit that could not be contained and leaving Iran was the only solution. Her journey to America was complicated and took multiple attempts but she eventually made it and for the first time, she had the power to be herself and make her own decisions.
It didn't take long for Faith to embrace EDM once she arrived in Los Angeles. The life of a DJ represented everything that was denied to her – it was the life she was finally able to choose. She got her first chance by being discovered by top EDM agent Leo Corson while spinning vinyl on the sidewalk outside of a local record store in the San Fernando Valley. She was invited to perform as the opening act for an event called Sin City Massive. It was huge and she played a Hard House / Hard Trance set to a crowd of a couple thousand eager ravers. The fans loved her energy on stage and the artist Lady Faith was born.
At the time, the North American rave scene was primarily located in warehouses, seedy clubs, in the forest or desert where the location of the event was unknown to the DJ beforehand. Faith performed at a countless number of these underground venues for many years growing with the North American scene, as we know it today. This dedication and perseverance is the reason why she performs and headlines on such high-profile events and festivals today all over North America.
As further proof of her dedication to the harder styles, Lady Faith was invited to headline the Q-Dance Stage at Electric Daisy Carnival in 2012. This was such an amazing experience for her as she had the opportunity to play on a major festival with hundreds of thousands of people in attendance. Today, Faith has performed with almost all of the top Hardstyle acts and has headlined extensively both domestically and internationally, bringing her own brand of American Hardstyle to the world. Over the years, Lady Faith has represented and supported the growing Hardstyle scene throughout the continent of North America.
Lady Faith is a DJ like no other DJ – she will rock you to the bone with her high-energy sets and fantastic skills on stage. She has a growing collection of tracks including chart toppers such as Moxie and Queen Bitch of the Universe, with many more in the works. Come see America's number one Hardstyle producer and join her army of Faithful.