What The F*ck is The DJ Mag Top 100

What The F*ck is The DJ Mag Top 100?
Let's just start off by saying I am by no means the all-knowing expert on the DJ Mag Top 100 list.
Let me follow that statement by saying, what you're about to read is objective… Or in less sophisticated words, something I don't care enough at all to have an actual opinion on, but enough to the point where I'll write an article on it, shoot out some valid facts and let YOU decide what the fuck this list means.
And of course BPMBoost is a Hard Dance blog so I'll leave you with some insight on how I feel this effects HDM as a whole.
The DJ Mag list started back in 1991. Ironically right when most of us millennials were learning how to walk and not shit ourselves. From '91-'96 DJ Mag represented this poll as "DJ Mag Top DJ's" it only consisted of three slots and was voted on by the DJ Mag staff. Danny Rampling, Smokin Jo, Alfredo and Carl Cox were some of the names to have been on this handpicked list.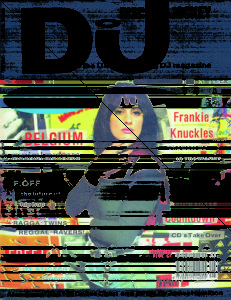 I won't even pretend to act like I knew who these guys were prior to writing this article… Excluding of course the one and only DJ Alfredo.
In '97 the DJ Mag list took a hard right and opened up the polling to the public. At this time you need to consider a handful of things.
EDM as you know it wasn't even a thing, internet blogs weren't a thing, social media wasn't a thing, DJ Mag was a PRINT magazine being circulated primarily in Europe.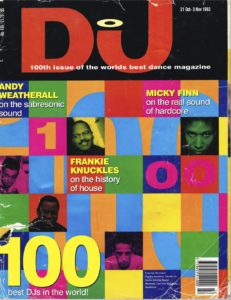 The people sending in these votes weren't just nobs on the wall, robots or some 10 year-old with access to Pandora and a laptop. The voting, at least in my opinion was a lot more genuine and therefor probably taken into higher value of consideration.
But when did the disconnect really happen, when did we decided that the DJ Mag was some jumbled pile of horse shit everyone but no one considered to be credible?
The credibility of the DJ Mag list seemed to have got its first smack in the mouth in the 2012 edition, when Paul Van Dyke, Ferry Corsten, Aly & Fila and a handful of other DJs and management teams allegedly paid the magazine something of a combined 50,000 euro for better placement on the poll.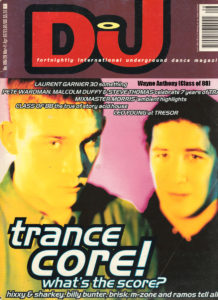 Following this incident DJ Mag had stated: "The invoices that have been published are for legitimate advertising and CD cover mount deals. This can easily be verified by checking the magazine issues mentioned. They are not 'secret documents' but are confidential company invoices and have been obtained without our consent. We cannot stress enough that as guardians of the Top 100 DJs Poll we take the integrity of the Poll extremely seriously."
The official press release has since been taken down from the website.
So the money being given to the magazine could have and most likely was given for advertising use. But at this point it doesn't even matter. Scandal is scandal and there's money to be made and sheep to be preyed on… And so the bad media rap began.
Flash forward again now to 2015 with the Dimitri Vegas and Like Mike 'scandal'. The management team gets blasted for putting some serious ad campaigns down for votes on top of fielding reps with IPads to capture votes outside festivals.
So were at this point where even Dillon Francis is asking things like.
"Is this for best producer?"

"Is this for best achievements?'

"I really don't understand the metric that this poll is even measuring."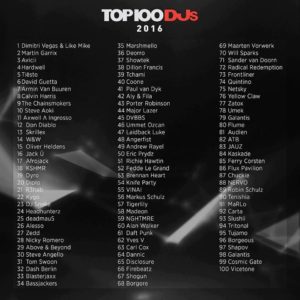 Guys it's right in front of you, it truly is.
The DJ's getting consistently ranked on this list year after year after year all have a few solid factors in common.
1. Branding 2. Advertising 3. Branding 4. Advertising 5. Branding 6. They DJ… Sometimes.
With that being said, it's not like every person on that list is ONLY up there because of a nauseating amount of ad money. There are some genuine, full-fledged professional DJ's on that list.
However.
The name of the game has switched from a priority over skill on the decks, to a priority of ability to market one's self, and that's to no one's fault, nor is it at all a bad thing.
This list now becomes a buying tool for Promoters, a selling tool for Agents and a branding tool for Artists. It has simply shifted from being a community driven poll, to an industry driven billboard.
Fair?
So what relevance does this have to the Hard Dance community?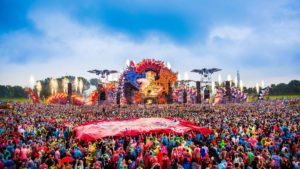 The results of the DJ Mag Top 100 this year are in. The following Hard Dance artists have made it to the list. Seven titans of Hard Dance Music stake their claim on the barren soil that is the DJ Mag.
#92 – Zatox
#88 – Miss K8
#71 – Da Tweekaz
#68 – Radical Redemption
#59 – Brennan Heart
#57 – Coone
#46 – Angerfist
The first thing that rings out to me, just like with the many other DJ's on the list. IS the massive ad campaigns that follow suit from each of these artist to garner votes. It's like beating a dead horse at this point but again… Marketing.
But what the Hard DJ's don't have are numbers. Even Angerfist's 1,000,000 fans pale in comparison to the rest of the EDM DJ's on the list.
To me that just means hard fans are simply more dedicated and passionate about supporting their favorite artists.
In fact one would beg to argue that most votes got spread out significantly for smaller Hard Dance artists instead of being funneled into the usual suspects.
All things aside Hard Dance Music is steadily growing in the world, despite the dispositioning of the artists on this useless poll.
Okay so maybe it's not a completely objective piece.