BPMBOOST PRESENTS: IGNITION THURDAYS – January – RSVP HERE!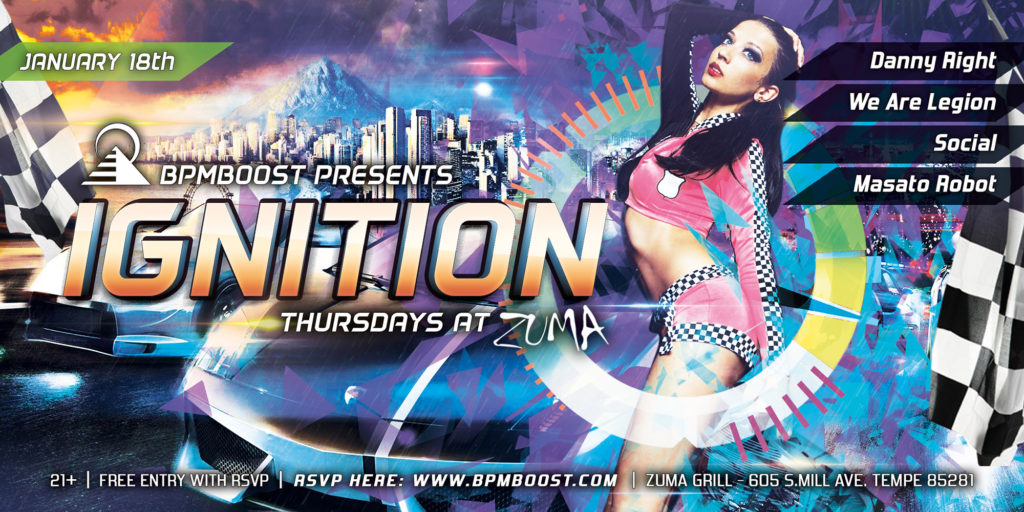 BPMBoost Presents: IGNITION Thursdays at Zuma: 21+ Event
Take your Thursday night and turbo charge it with our new concept IGNITION Thursdays with sounds from Arizona's finest DJ's.
RSVP to join our mailer list and the chance to earn free tickets to our events!
This Month:
10-11: Danny Right
11-12: We Are Legion
12-1: Social
1-2: Masato Robot