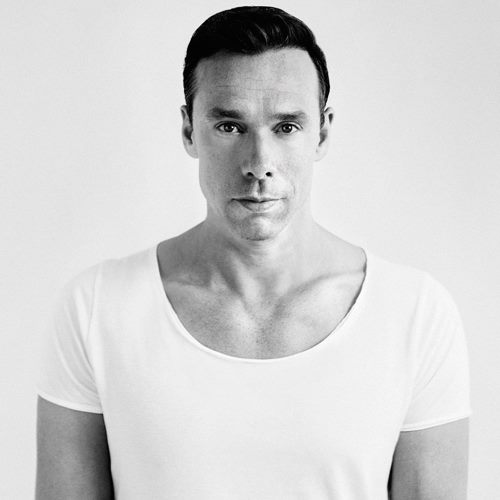 DJ Isaac is at the forefront of harder dance music; a position he now holds for over 20 years. Always sticking his head out for new revolutions in sound. Roel Schutrups is one of the founders of Hardstyle. This background and his continuing efforts in the studio make him a regular headliner at the world's biggest dance festivals and events like Electric Daisy Carnival (300.000 visitors), Defqon.1 Festival (40.000 visitors), Qlimax (28.000) and Decibel Outdoor (35.000).
Still Isaac's own focus has always been an international career which ultimately brought him everywhere in the world.
Furthermore he is responsible for big hits like 'DJ, Ease My Mind', 'B*tches, 'Digital Nation' and Stick Em' and remixes for Martin Garrix, Dash Berlin, Yellow Claw & Showtek
With his infamous technical ability and incredible musical versatility it's not difficult to see why he has earned the tag 'The People's Favourite', voted the UK's No.1 Hard Dance DJ in the DJ Mag Top 100 DJs poll and scooping up awards for 'Best UK Hard DJ' for 3 years running in the Hard Dance Awards as well as best Hard Dance DJ and podcast/radio show in the Hardcore Heaven Awards.
His 'Keeping The Rave Alive' podcast and radio show has become one of the world's leading forces in the harder styles and the UK's leading hard-edged brand.
Kutski's incredible diversity and huge demand with fans has seen him play at every major festival worldwide including Tomorrowland, Creamfields, Mysteryland, Electric Daisy Carnival, ULTRA, Defqon.1, Dominator, Q Base, The Qontinent, Dance Valley, Coloursfest & Hard Island. Internationally Kutski continues to dominate new territories in emerging markets such as North America & Asia as well as building stronger fan bases year by year touring Australia, USA, Canada, Japan, South Africa, Malaysia, Indonesia, Scandinavia, Poland, Austria, The Netherlands & Germany!
2012 saw the launch of Kutski's 'Keeping The Rave Alive' brand, set up to represent 360 degrees of the harder styles of dance music. Kick-starting as a weekly podcast it quickly gained momentum and now exceeds 100,000 downloads per week and regularly charts in the Top 10 downloads on iTunes alongside the likes of Armin van Buuren, Annie Mac & Tiesto. With the hype around the KTRA show reaching epic levels, world renowned leader of the harder styles Q-Dance asked Kutski to broadcast weekly on the Q-Dance radio network as well as drafting him in for radio specials co-presenting with scene leaders such as Headhunterz & Wildstylez!
Keeping The Rave Alive or KTRA for short has now branched out hosting its own sell-out events and arenas across the UK and worldwide. Representing a wide spectrum of the harder styles from the lighter sounds of hard dance right up to up-tempo hardcore sounds with guests including Zatox, Frontliner, Isaac, Coone, DJ Mad Dog, Korsakoff, Code Black, Dr. Rude, AniMe, The Viper, Darren Styles, Evil Activities, Gammer, Alex Kidd and many more!
The KTRA brand has also inspired an album series already into its fifth volume, which has claimed the title of the UK's highest selling hard dance album; featuring on the front page of iTunes worldwide and still pressing and selling physical units to devoted fans worldwide!
Not content with all of the above accolades, Kutski has been busy in the studio continuing his ethos of not being bound to one genre. He's produced countless anthems collaborating and remixing with the likes of Audiofreq, Endymion, TNT, Advanced Dealer, Furyan, Darren Styles, Gammer & Joey Riot on a diverse range of labels including Scantraxx, Traxxstorm , Fusion, Masters Of Hardcore, Dirty Workz, Mixmash, Nightbreed & Together We Rise with support right across the board across all of the harder scenes!
Expect much more from Kutski, be prepared to be amazed and you wont be far wrong!