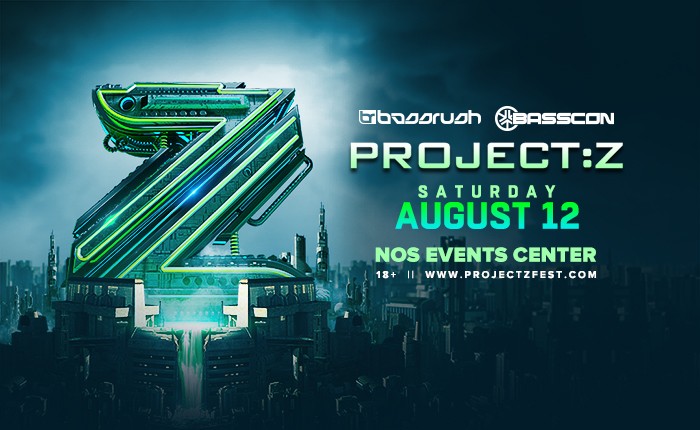 Dear residents of San Bernardino
We're sorry in advance for the bass quake…
Just two short weeks separate us from one of the heaviest events in the United States. Last year, Insomniac brands Bassrush and Basscon tied together to make Project Z; ceated in an effort to make their two bass heaviest, neck breakingest crowds come together for a night of floor shaking music. Saturday, August 12th the two come together once again at NOS Event Center but this time with MOAR bass.
Brandishing three stages and 30 artists over one day it might be a daunting task to figure out which stage to plant your fams totem and stake your claim at. Over the next two weeks will give you the 411 on the sleeper artists you NEED to check out, but here's the big ones.

Bassrush Must See: Black Sun Empire:
On par with other Drum and Bass groups like Noisia, Black Sun Empire started in 1997 in the Netherlands. A cornerstone of DnB and Bass Music history, seeing them is mission critical.
Basscon Must See: DJ Isaac (classic set):
One of the biggest icons in Hard Dance Music, who can't love a guy who loves "ALL BITCHES!"? Especially considering this is a classics set, I'm stoked to be launched into my old rave days with this one.
Project Z Must See: Ganja White Knight:
With roots in Bass Music this group fuses a Dubstep and Hip Hop sound together to make a unique style of their own. Breaking way from being constrained from a definitive genre they let their music do the talking.
My favorite part of this event is the fact we can enrich ourselves with such a wide variety of in your face music all at once. I know it's hard sometimes to travel away from your favorite stage, but DO IT for this event. Full line-up as follows.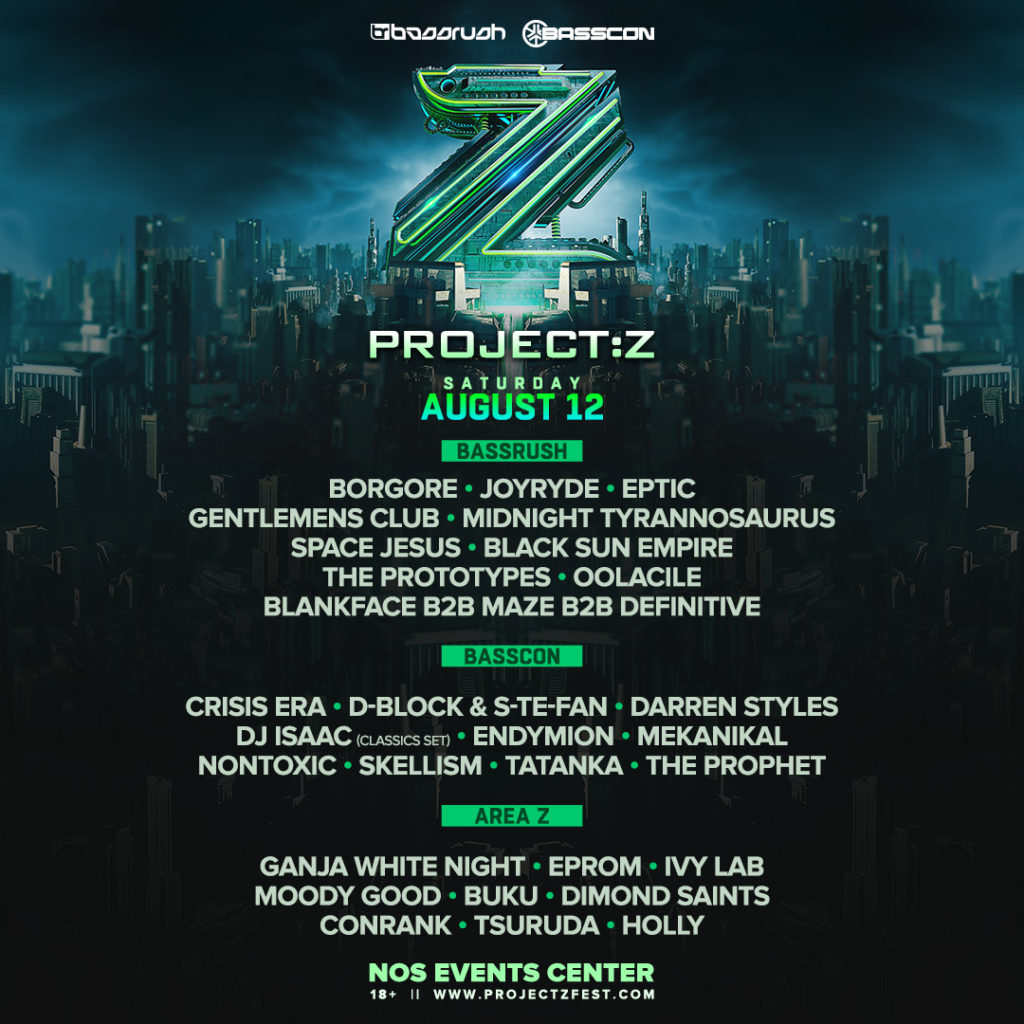 Tickets for this event: Project Z
Follow us for more, like our page here: BPM Boost