BPM Boost: One-On-One With Kayzo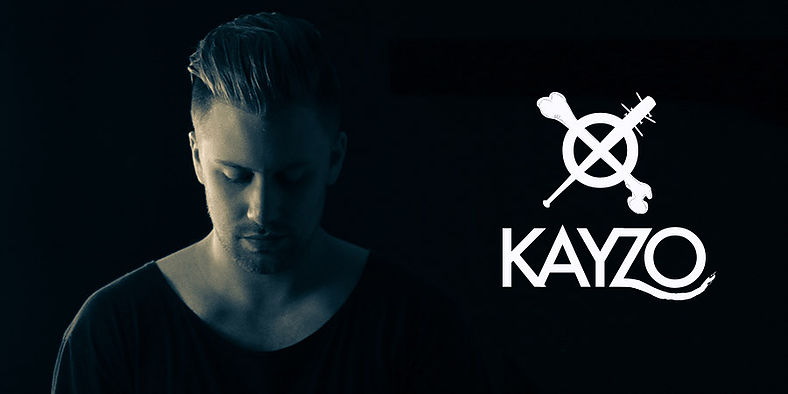 Hayden Capuozzo, better known as Kayzo, is one of the immediate rising stars I had the pleasure of interviewing. He last performed at Foam Wonderland in Arizona on the 17th of October where I was able to meet him with his MC Sam King and have a chat.
Kayzo is unique. He mixes with an array of different genres and ties them together flawlessly as he plays a little something for everyone in the crowd. A large part of why his music captured my attention is the fact that he mixes with a lot of Hard Dance. I saw him live for the very first time at Crush Music Festival 2015 in Arizona, where he threw down some heavy beats at a high BPM setting and forever received my fandom in all its glory. He does not classify himself as a Hard Dance artist but he appreciates the music and I can relate.
When did you start DJ-ing?
"I got into production first, and in 2012 around October, I was only 9 months into learning how to produce music. I went to a school called Icon Collective. I won a contest called Discovery Project by Insomniac. I played at Escape from Wonderland in 2012 and that was my first show ever, so I've been DJ-ing since late 2012."
Where did you and your MC Sam King meet? How long have you been working together?
"I've known Sam for about a little over a year now. I met him through my manager Jon who linked me with him back in LA. He was like you've got to meet this guy, he's crazy cool, a really good rapper, so I met him and yeah, we work together and its awesome."
You enjoy putting sets together with an array of different genres, what are your top three genres to mix with?
"Obviously Hardstyle you know I love that, other than that I like mixing with Dubstep and Trap. I also do a lot of 128 stuff like aggressive electro, big roomy stuff, maybe like some future, and at the end of my sets I like to mix in at least one or two songs that are completely different than anything else. Like maybe some Happy Hardcore you know, some Darren styles. I try making things super different that I think people will like. I mean I make everything so I try to mix everything. Everything I play out loud, genre wise, is what I play at home, what I make."
I am a steadfast Hard Dance fan, and I enjoy every element of it that you mix with. What is your greatest Hard Dance influence or inspiration? Who is your favorite Hard Dance producer?
"It's so hard to pick a favorite. Zatox, Noisecontrollers and Frontliner are some of my greater influences. If I had to pick a favorite I'd say it's Zatox."
Are you working on any new tracks?
"I'm working on a lot actually. Remix wise I'm going to put a Halloween remix out at the end of month. I'm going to do a follow up with nightmare on elm street. I have two singles coming out one in November, one in December and then I have a 5 track EP that I'll probably have out at the beginning of next year."  
Fun fact about you that not many people know?
"My whole life I played hockey before I started producing. I think that's kind of an interesting fact."
Of all the colors you've dyed your hair, what was your favorite? What color do you want to try in the future?
"I really like the one I did recently, I did all white with a little bit of grayish silver in it. It was the most tame, the other ones were a little wild. I don't know. I'm probably going to do white again and then I'll probably do something crazy again."
When he played at Foam Wonderland he had a cast on his left leg and I asked him about it. He replied that it happened when he jumped off the monitors on stage a while ago, slipped in water, and fractured his ankle. Well, props to him for still playing for us with his leg all tied up! He said he would be getting the cast off three days from then, which means his leg is probably free of constraint now.
Kayzo is certainly one of the nicest and most down-to-earth DJs I've been able to interview. He was super appreciative of the interest I had in his music. By the looks of his intensifying popularity and open mindedness towards a countless assortment of genres, there is no doubt that he will go far in the music world.